Home

Client List

Writing Samples

Resume

Accolades

About Me

LinkedIn Profile

Contact
About Me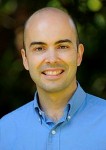 As the owner of Easy Writer Inc. since 2004, I've provided writing, editing, and project-management services to a variety of companies, including Microsoft, Amazon.com, SH Worldwide, the University of Puget Sound, Allrecipes.com, and Le Cordon Bleu.
Since 2007, I've edited and managed content (Web and print) for the Microsoft CEO Summit, an annual conference for Fortune Global 500 CEOs and select thought leaders and members of the media. The event is held on Microsoft's campus in Redmond, Washington.
Formerly I was a managing editor at Amazon.com, where I worked from 1998 to 2004. There I wrote and edited a variety of content, including home-page teasers, marketing e-mails, product descriptions, and buying guides. I prepared content in XML using a variety of Web-based publishing tools.
I helped launch several Amazon.com stores, including Music, Auctions, Outlet, Apparel & Accessories, and Sporting Goods. I also helped run Amazon.com's e-mail-newsletter service, Amazon.com Delivers.
Before that, I was the content coordinator for Microsoft's Cinemania movie Web site. I've also worked as a senior communications specialist for MultiCare Health System in Tacoma, Washington.
I received a bachelor of arts in English from the University of Maine. I live in Gig Harbor, Washington, with my wife, Kim, and our two boys, Charlie and Marcus.